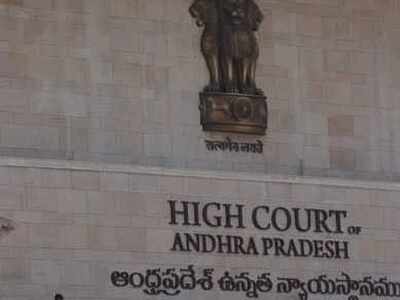 Andhra Pradesh HCVIJAYAWADA/VISAKHAPATNAM: The Andhra Pradesh High Court has suspended operations for another two days till June 30. The high court registrar-general in-charge issued a fresh notification in this regard on Saturday. On June 25, the high court had suspended functions till June 28.
The decision was taken by the chief justice. Sources said that all employees of the high court, including the judges, are being tested as part of precautionary measures. The high court has been hearing cases via video conference, except for employees who are required to be physically present as part of court duties.
The high court also suspended the functions of Vijayawada metropolitan sessions courts and other judicial functions of the high court till June 30. A massive sanitisation drive has been taken up on the court premises.
While district courts are closed for public entry, clerical and other staff are attending court duties. According to Vizag district court staff, middlemen are continuing to bring in persons from Dandubazar, a Covid-19 hotspot, to get affidavits and other legal and official work done. Nor is regular de-sanitisation and mandatory testing of staff taking place at the district court here, they said.